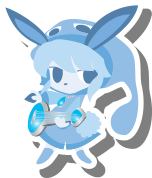 Welcome to my page!
If you have any content suggestions or wish to ask about anything feel free to ask me, I frequent the wikia so any and all messages will be addressed within 24 hours at the least!
I'll be on live chat most of tomorrow as i finished up all my work~ \(> u <)/ Unfortunately however it appears after my break i'll be quite busy from friday, however i'll try my best to be active and apologize for this inconvenience ; u;
Community content is available under
CC-BY-SA
unless otherwise noted.