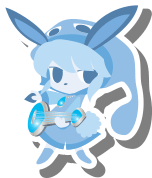 Welcome to my page!
If you have any content suggestions or wish to ask about anything feel free to ask me, I frequent the wikia so any and all messages will be addressed within 24 hours at the least.
I apologize for this page being so empty, truth be told i'm not all too sure what to put here!
personal checklist
1.Fix up the card template slightly to prevent the Y attack falling underneath and make UR+ with the star inclusion usable
2.Create page with information for help with page styles and include helpful tips
3.Create template for episode information
4. Create template for and add more information to the game page
5. Add explanation of game mechanics and resource pages.
6. Edit navigation to make not yet included pages easier to access
Community content is available under
CC-BY-SA
unless otherwise noted.