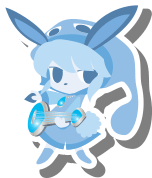 Welcome to my page!
If you have any content suggestions or wish to ask about anything feel free to ask me, I frequent the wikia so any and all messages will be addressed within 24 hours at the least.
I apologize for this page being so empty, truth be told i'm not all too sure what to put here!
I'm currently caught up with college so i apologize for not being able to help much when it comes to certain thing's at this time, i'll make sure to get on it the moment i have real time to focus on improving thing's but for the meantime please mention any notable problems you find and i'll put them on this checklist so i can look into fixing it once i get the time, thank you!